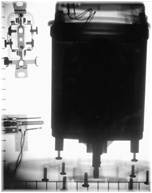 The engineering facilities at Brosz Forensic Services Inc. enable us to perform in-depth research, fire testing, electrical testing, forensic laboratory testing, microscopy, macro photography and photographic documentation, X-Ray testing, infrared testing, high voltage testing, high current testing, and more. The majority of our test equipment is portable.
We are also capable of producing professional collages and scale models for reports, mediations, depositions, and trial.
We offer one of the largest ranges of on site services and facilities to assist in electrical technical service and troubleshooting, forensic engineering and science, and fire investigation. Many other forensic engineering companies and expert witnesses that did not start as an electrical technical service company are simply unable to offer the facilities available at Brosz Forensic Services and the Institute of Forensic Electro-pathology.
Fire Test Laboratory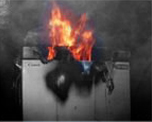 Fire Ignition Principles

It may be necessary during the course of a fire investigation to test a fire cause event. There are numerous factors to be taken into consideration during the ignition process, such as: the ignition source energy, the total energy transmitted, the heating of the ignitable material, the surface to mass ratio of the ignitable material, and many others. To test a fire cause theory, Brosz Forensic Services' fire test lab is used to replicate various fire ignition scenarios
Fire Investigation Testing - The Fire Test Lab

The fire test lab is located in a specially constructed trailer where controlled experimentation may be carried out. Appliances, electrical equipment, or other objects may be experimentally used to study such aspects as: pyrolitic decomposition, ignition event and process, thermal inertia, auto ignition, spontaneous ignition, self-heating, self-ignition, plume temperature, fire type, fire growth, development and dec
High Voltage & High Current Test Laboratory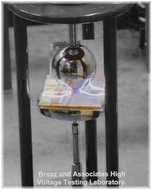 High Voltage Test Laboratory
The high voltage (H.V.) laboratory is used to test for AC and DC dielectric and impulse tests on materials and specimens. A portable electrical impedance model of the human body has been created for use in test circuits to assist in the study of electrical shock and electrocutions.
The H.V. lab has been used in numerous areas such as: personal injury, equipment failure and liability, fire investigation cases, and manufacturing design verification.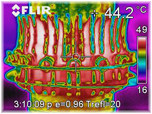 High Current Test Laboratory
Two high current test sets are used to test the current carrying capacity and heating distribution and dynamics of various specimens. An infrared camera, thermocouples, Rogowski coil, and other equipment are used to record data. Electrical current injection testing of electrical connectors and conductors is done to determine the current carrying capacity of these objects.
Optics & Photo Laboratory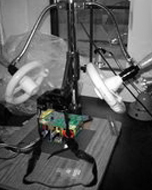 Our optics and photography laboratory consists of special equipment used to inspect evidence. Macro through the lens (TTL) ringflashes are used to capture close ups with perfect light exposure. Zoom stereo microscopes are configured for digital or film image capture at high magnifications.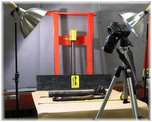 Professional photography equipment is used in the lab and in the field. Photo and video processing equipment at our engineering workstation allows our technical staff to prepare documents, collages, and models of various size for reports, mediations, depositions, and trial.
A new professional lighting system is used for still photography of evidence.
Testing Instruments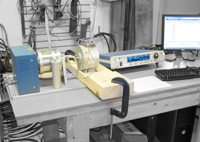 Technical Services & Troubleshooting
Our field portable electrical test instruments are used to test electrical power systems, apparatus and appliances. Power system commissioning requires testing and verification of installations and settings.
Electrical power systems also require regular maintenance and inspection to provide trouble free safe operation.
Occasional testing and inspection may predict and prevent expensive equipment failures which lead to downtime and lost production. Infrared scanning, transformer testing (winding resistance, insulation resistance, ratio testing, capacitance and dissipation factor, gas in oil sampling and analysis of results, etc.), switchgear testing, cable testing, bus duct testing, circuit breaker testing, are a few of the many tests Brosz Forensic Services are capable of performing.
Forensic Applications and Fire Investigation
The field instruments are also used in fire investigation cases, forensic electrical system and equipment failure, and electrical injury cases.
Electrocution / Shock Simulation
Portable human model replication system used on site, takes into account various site-specific voltages and person-specific impedances.
X-Ray Laboratory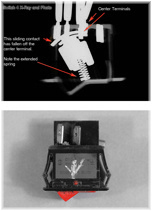 Brosz Forensic Services is pleased to announce the introduction of our new portable x-ray laboratory! We now have the capability to x-ray equipment. Our unit has a user-adjustable pulse setting which allows penetration of higher density materials.
Forensic Testing
X-ray testing is a non-destructive test which allows one to capture an image inside an objects interior. This test has proven extremely helpful in the legal environment where preservation of evidence becomes of critical importance. It is also useful for detecting anomalies which cannot be seen even after disassembly.