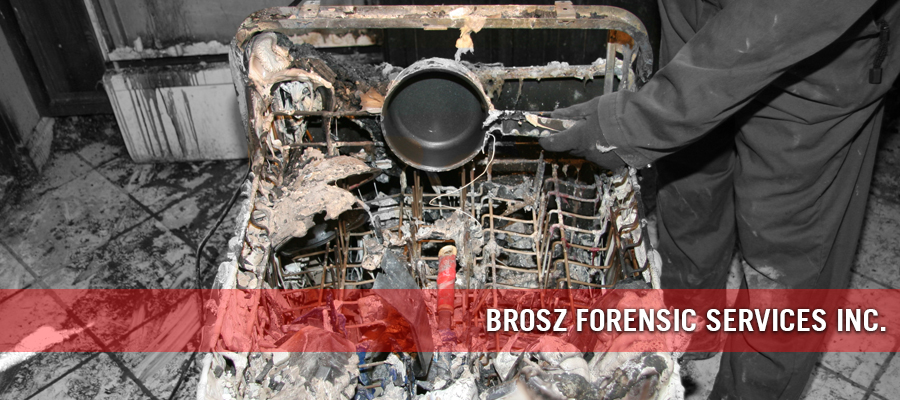 Brosz Forensic Services Inc. have completed losses ranging from electrical accidents and electrocution to electrical power system investigation and issues including Cause and Origin, testing of equipment failures including circuit breakers, motors, switchgear, generators, transformers.
Brosz Forensic Services Inc. will provide services for all your forensic engineering needs in the following categories: Investigation & Analysis, Fire Investigation, Resources & Safety, Insurance, Tools, Subrogation Support, Documentation, Product Liability and Pre-Launch Product Assessment.
Investigation & Analysis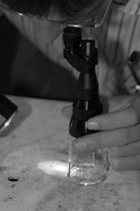 Forensic Invetigation & Analysis Arc Flash Investigation
Brosz Forensic Services Inc. in-house laboratories are fully equipped to analyze and investigate arc blasts and re-create failures.
Apparatus Failure Resulting In Business Interruption/Injury/Property Damage
Brosz Forensic Services Inc. is on hand to investigate on site any major failures that affect business production and offer suggestions for quick start-up.
Origin & Cause
Brosz Forensic Services Inc. will determine the cause and origin of a failure through extensive testing, and equipment analysis. We also provide site analysis and investigation.
Electrical Apparatus Failure Investigations, Appliance Failures
Our expertise includes experience investigating over 6,400 investigations including appliance and various equipment failures.
Electrical Arcing vs. Fire
What is the difference? Brosz Forensic Services Inc. through over 44 years of investigations determines the cause of failures to assist insurance companies in determining their true loss responsibility.
Electrical Equipment Condition Assessment
Brosz Forensic Services Inc. & Brosz Technical Services Inc. is capable of conducting condition assessments to electrical power system equipment such as transformers (generator step-up, arc furnace, power and distribution, and others), generators, utility transmission and distribution equipment and hardware, circuit breakers, cables, bus duct, and more. Our competence is based on decades of experience, conference attendances and presentations, our team of professional engineers, and state of the art forensic investigation tools and test equipment.
Expert Witnessing
Our professionals have extensive experience in the courtroom.
Electrical Testing Lab/Portable Test Instruments
High Voltage/High Current Testing
Our in-house laboratories can handle High Voltage Testing up to 100kV in the lab, 300kV portable, and High Current Testing up to 9000 Amps.
Lightning Damage/Injuries
Brosz Forensic Services Inc. has our own lightning expertise.
Certified Fire & Explosion Investigation

Our team of C.F.E.I's (Certified Fire and Explosion Investigators) have investigated numerous fires of large and small magnitude. To accurately determine the origin and cause of a fire, the fire investigator requires proper training, experience, and a sound methodology for developing one or more hypothesis. It may be necessary to work as a team and return to the fire scene several times to collect evidence, photograph, interview witnesses, study fire patterns, examine electrical systems and components, examine HVAC and mechanical systems, study building structure design and document ignitable materials, conduct fire science testing on site such as depth of char and other methods, and many more tasks.
Resources & Safety
Clerk Of Works On Site, Large Loss Control; Floods, Hurricanes, Fire, Earthquakes
Brosz Forensic Services Inc. uses advanced technology in-house and on site – every step of the way.

Brosz Forensic Services & Brosz Technical Services Databases
Includes information on all major manufacturers of electrical equipment, as well as standards obtained through our many affiliations.
Consultation Of Past And Current Standards
Using our extensive library and databases, Brosz Forensic Services Inc. will employ our in-house resources to aid in any investigation.
Detailed Engineering Research, Testing And Simulation.
Evaluation Of Equipment Operation
Our safety standards and equipment manuals allow us to review and make recommendations on equipment operation.
Loss Prevention Consultation And Seminars
Brosz Forensic Services Inc. conduct safety, loss prevention consultation and various other seminars and lectures relating to Forensics and Power/Electricity engineering.
Insurance
Engineering Assessments And Investigations For Litigation And Insurance Claims
Brosz Forensic Services Inc. provides third party expert analysis of equipment failure, liability assessment and forensic investigation.
Personal Injury And Product Liability, Electrocution, Shock and Accidents
Brosz Forensic Services inc. expertise includes involvement in personal injury, liability and fatality cases involving electrocution and shock.
Product Liability Assessment
Brosz Forensic Services Inc. offers investigative analysis of product failures for litigation purposes.
Subrogation Assessment
Brosz Forensic Services Inc. can assist in recovering damages paid out on losses where another party's equipment or instruction was at fault.
Tools

Animations
Drawings and Sketches
Models
Photography, Slides, Video, Digital Video & Photography
Procuring Exemplars
Storage of Evidence/Indoor/Outdoor/Heated
Surveys
Trial Video/Audio/Visuals
Subrogation Support
Analyze Depositions of Others
Arbitration/Mediation Attendance
Attendance at Deposition of Others
Consulting Expert, Testifying Expert
Give Deposition/Examination for Discovery
Pre-Trial Brief Review (P&D)
Trial Testimony
Documentation
Analyze Eyewitness Accounts/Reports
Compliant/Claim Input
Forensic Report (Written/Verbal)
Interrogatory Drafting and Answer Input
Literature Search
Other Case Research/Jurisprudence
Preparation of Questions for Deposition
Request for Production & Things Input
Request for Admissions
Site attendance, Forensic Examination
Verbal/Written Assessment of Opposing Reports
Verbal/Written Rebuttal of Opposing Reports