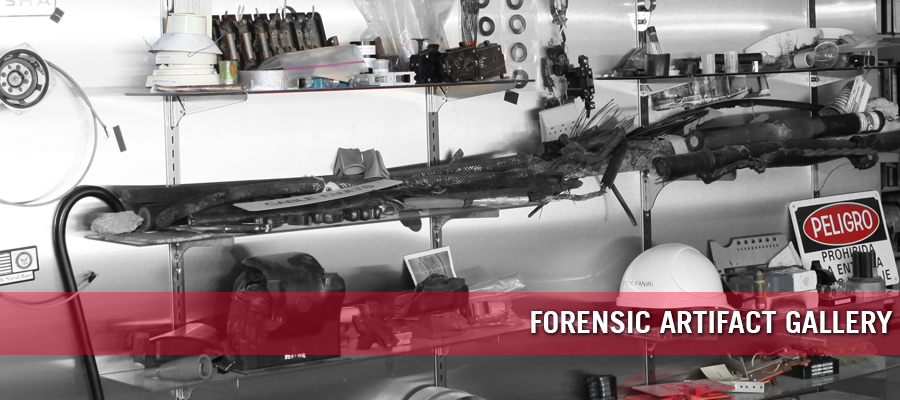 Brosz Forensic Services Inc., in conjunction with the Institute of Forensic Electro-pathology, have been collecting and maintaining an extensive electrical equipment failure and exemplar collection. This artifact collection covers a broad range of items involved in electrical power system equipment apparatus and system failures, personal injury cases, property damage, electrical appliance failures, power line hardware and component failures, generator failures, transformer failures, lightning arrestor explosions, electrical insulation failure, and more.
View the Galleries
The collection has assisted with numerous matters when a failed electrical artifact is required for comparison or study. The exemplar collection has been used extensively for comparison and examination, scientific testing, and possible trial demonstration.
View Galleries »
Donate Artifacts
If you wish to donate an artifact to the IFE-P collection, or are looking for an artifact or exemplar, please contact our office.